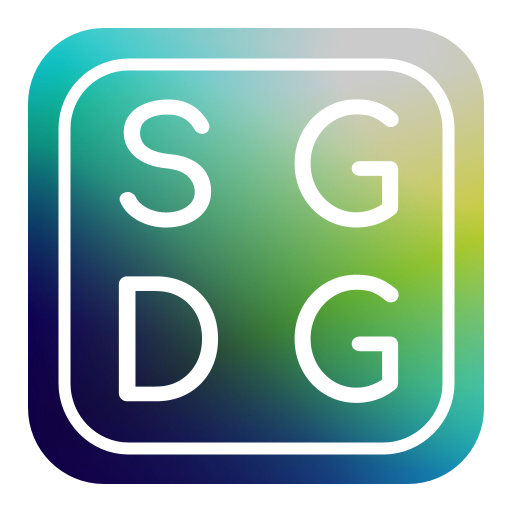 The Software and Game Development Group
at Northwestern University
---
SGDG aims to promote the development of personal projects and connect developers of all experience levels to each other.
Software Developers
Creators or those interested in creating desktop, mobile, web, or any type of computer applications, programs, APIs, and more. Competitively, or just for fun.
UI/UX Designers
Individuals who enjoy creating an enjoyable experience for computer users, including the way applications look and feel.
Systems Managers
People who enjoy using and implementing existing software and hardware, possibly for software made by other SGDG members.
Game Designers
Those with an interest in designing a video game of any kind, including its genre, its style, its world, its story, and more.
Game Developers
People who have an interest in coding a game, including its mechanics and features.
Graphics Designers
Artists or aspiring artists who find designing and animating game graphics.
Game Music Composers
Those with great musical taste and interest in creating video game music.
Gamers
Those who could care less about creating games but would love to help playtest and play the games made by others in SGDG.
Computer Users
People with interest in testing and using software or other computer things made by others in SGDG.
Feel like none of these apply to you? If you're interested in tech or games, you'll most likely like it here anyway. You can always contact us with questions though.
---
Find others here to help you with things you might not be the best at.
Let's say you're an aspiring game designer and developer with a game idea and the ability to program it, but your artistic ability is very limited. Start your project with SGDG to find others who share your interests and have that missing ability and interest in graphics design. Or, maybe you're someone with an idea for an app but don't have the ability to make it. Find someone through SGDG to team up with and turn your idea into something real.
Get the recognition your personal projects deserve.
It's sometimes really demotivating to make something cool only for no one to see, use, or play it. Build a portfolio with SGDG to grow a userbase.
Personal projects are cool, but we're more than just that.
Programming Competitions
Join SGDG Competitive Programming and participate in mainstream regional or global team programming competitions.
Game Jams
Join SGDG Competitive Game Development and create a game competitively as a part of an external game jam.
Social Events
Have a life outside of development and participate in some SGDG social events (gaming events, trips, etc.).
---
No weekly meetings.
Because SGDG is (somewhat) small-scale project based, there won't really be any all-member weekly meetings or anything like that. You use SGDG's resources to find others willing to help you bring your own app idea, game idea, or anything of the sort into reality. You and your project members can then determine your own meeting times as needed.
But there'll be some events.
We do hope to host events (in-person or virtual) throughout the school year for all SGDG members (and potentially other members of the community as well). Maybe some programming competitions or game jams, or other social events like gaming competitions and tournaments.
Represent SGDG.
You'll optionally be able to join the SGDG Competitive Programming and SGDG Competitive Game Development teams (currently work-in-progress, more info coming soon) to represent SGDG in external programming competitions and game jams. Of course, SGDG itself is also kind of a project, so you'll also be given opportunities to develop SGDG software and websites, and help host events.
---
FREQUENTLY ASKED QUESTIONS
Joining SGDG is pretty easy. Visit join.sgdgroup.org, follow the instructions, and answer the questions. Then, be sure to check your email for the latest news, projects, events, and more.
Definitely! SGDG is open to everyone regardless of their experience levels. If you have an interest in tech and computer content development, you're welcome to join. You'll have plenty of opportunities to learn through hands-on development work and through others who have more experience.
You'd probably enjoy being a member of SGDG if you have any sort of interest in technology or electronic entertainment. If you're still not sure if SGDG is right for you, you should contact us.
One of the cool things about SGDG is there's no time commitment requirement. Since we're primarily project based, you only commit to projects that you're interested in when you want to and have the time.

SGDG Competitive Programming and SGDG Competitive Game Development will have their own time commitment requirement, but you don't have to participate in those to be a member of SGDG.
Yup! As stated several times on this page (lol), you can join SGDG Competitive Programming and SGDG Competitive Game Development to participate in competitions with other SGDG members.

This is the plan, but since SGDG is brand new, a bunch of this stuff has yet to be figured out. Stay tuned for more info later in the year.
Of course! You should definitely contact us with your ideas and suggestions for the organization. We're always looking for new ideas and would love to grow SGDG and do more in it.